Construction of Household Latrines Under Swachh Bharat Programs/ Nirmal Bangla Mission Programs: The organization has participated in SWACHH BHARAT PROGRAMMES as visualized by our Hon'ble Prime Minister Shree Narendra Modiji in 2014 and has constructed over 3982 HHLHousehold low-cost latrines in Mandirbazar, Mathurapur-I, Mathurapur-II and in other community development blocks in West Bengal under the direct monitoring and supervision of South 24- Parganas district NIRMAL BANGLA MISSION officials in West Bengal.
Disaster Management Response & Community Relief Programs
The organization has undertaken massive relief activities during 2009 Cyclone Aila and 2020 Cyclone Amphun across South Sundarban regions, West Bengal. More than 20000 Beneficiaries were being covered under the relief programs.
Community Awareness & Value Form Programs:
The organization has organized several community awareness programs and conducted games & sporting events as a part of youth development programs.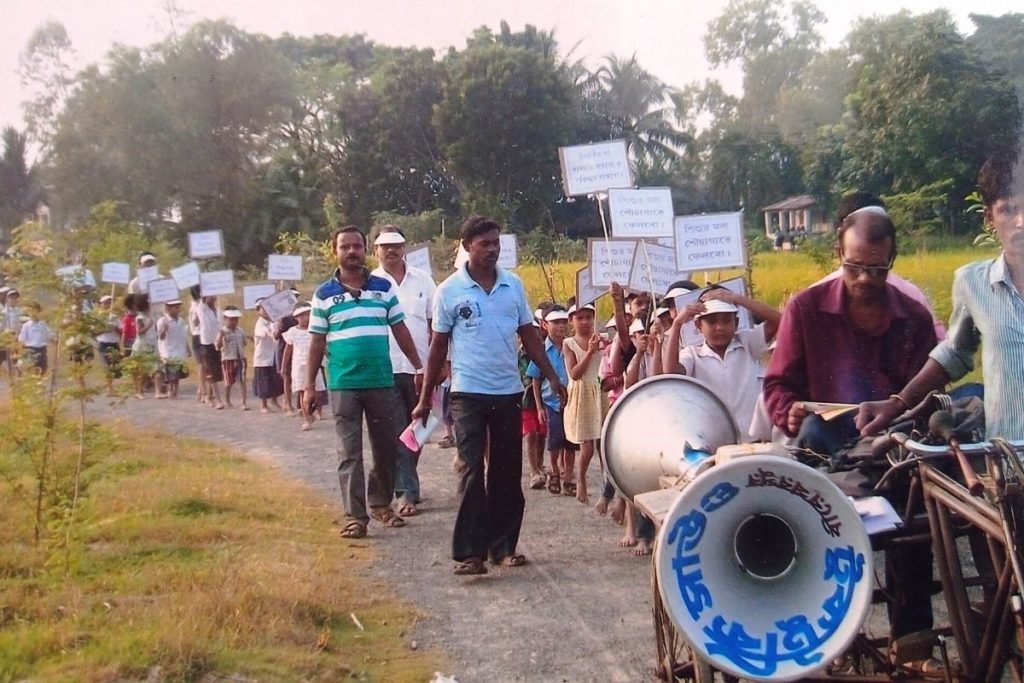 Health Care Initiatives:
Mother & child care nutritional interventions, blood donation camps were conducted. • Persons with disability (PWD) welfare programs: More than 150 Beneficiaries were being provided with Wheel Chairs.
Women Empowerment Programs:
More than 115 Women Self-help groups (SHGs) were formed; savings-thrift micro-credit programs organized for bringing about women self-reliance and involvement in sustained income generation activities.
Capacity Building Training Programs:
The organization since its establishment in 2005-06 has trained more than 1500 rural beneficiaries in gainful trade disciplines of mushroom, backyard poultry, duck rearing, dairy, goat rearing, handicraft activities, organic farming, horticulture programs.